At first sight, somebody might not expect any change in mobile phone selling patterns at the mobile operators' shops, but we anticipate a revolution that will change it certainly, like many other retail services and Customer Journeys.
If you wanted to buy a mobile phone in the past you simply visited a mobile operator shop with your old phone. They connected it via cable to a small black box. A new phone was connected on the opposite side of that box and after several minutes you had your data transferred to your new phone. Easy and practical. But this operational model is not viable anymore. The habits and needs were slowly changed and COVID19 will speed up that change rapidly.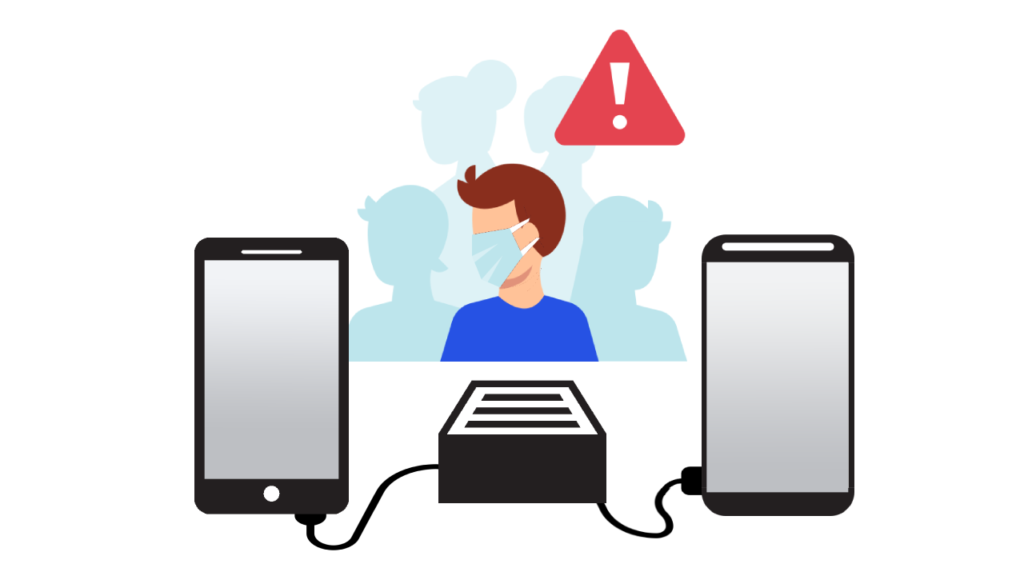 Customers can backup and synchronize their data to the cloud regularly and independently of visiting the mobile operator's store. They can always check if their data are complete and when they get their new phone they just log in as an existing user and the data will synchronize. They will never need to check their old phone once more to leave it as back payment because all data were in the personal cloud already. Therefore, they will spend limited time in the store, while getting all the needed services.
With our B2B service Syncfony.com, as well as B2C service PhoneCopy.com, we are ready to serve now. It is the time for operators to think about changing their cell phone sales patterns with new added value before customers will move their purchases to independent cell phone distributors.
Syncfony.com as a B2B platform offers a new standard for future services and Customer Journeys. Time-consuming data backup can be easily done by one click at home via a Wi-Fi network. In most cases, it works automatically: a customer just needs a simple registration. And a sign in with a new phone takes just a second and data from the Syncfony personal cloud are easily transferred to the new phone. It is the right time to reset the old phone to avoid personal data leaks. Whole shop visit is cut to the time of unboxing a new phone and processing the payment with minimizing personal interaction between a sales assistant and the customer. It saves time, keeps focus on personal data security and privacy, and adds value to the operator's services.
There are three crucial points that influence the operational model to change drastically to adopt a new paradigm.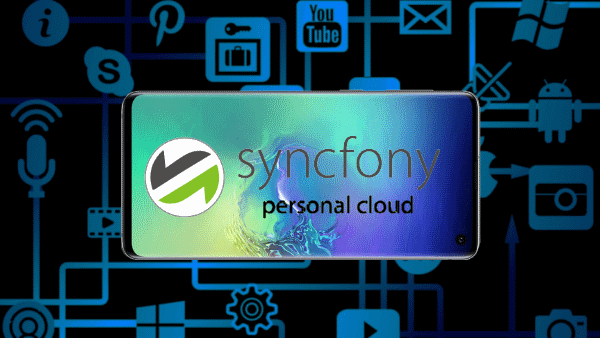 The volume of data stored in the mobile devices was growing very fast which makes transfer via USB cable impractical. We are living our digital lives and cell phones are in most cases replacing dedicated cameras. Each new model has a better photo chip that offers larger photos and videos. The phone memory is going in the same direction and it will reach terabytes soon. But even hundreds of gigabytes transferred from the phone to any other device take hours at least. This means it is almost impossible to transfer photos and videos from the mobile phone directly in the shop. Nobody has enough time to serve customers in that manner and it was just a matter of time when this was going to change.
Back payment started to be one of the main attractions when selling new phones to customers. Operators are inclined to sell more expensive mobile devices or even top models and they need to offer them for a competitive price. When they sell a new phone to a customer, they can buy back the old phone as a back payment. Customer is happy with their new phone and they don't need the old one anymore. Moreover, most customers don't like negotiating the price on the aftermarket. Unfortunately, in such a case, mobile carriers need to take an old phone physically from the customer and perform a factory reset. This means they don't want to waste time to check if all the data from the old phone were correctly transferred. It is just a question of the right communication and customers' motivation to change their habits just now!
Finally, COVID19 will push mobile operators to minimize visits of customers in their brand shops. They will enforce support of on-line payments, they will transfer technical support to web chats or call centers and they will take the opportunity to invest in sophisticated customer self-care based on AI platforms. Moreover, they will cut costs related to customer care even though they will want customers to feel comfortable. Now is the right time to transform Customer Journeys in the new world after the crisis.
If you combine the growing volume of data that has to be transferred, a limited time to serve customers, including the need to make a factory reset of the old phone and currently changing living habits because of COVID19 you can find one simple thing which can solve all three issues. It is a multi-platform personal cloud service as part of mobile operator services. Contact Syncfony.com to get more details.